Dresden Elementary - GA
We hit our Book Credits goal!
100%
We've raised 2250 of 2250 credits needed. (86 members have donated)
2250 Credits ↓
We hit our PBS Money goal!
100%
We've raised $372.00 of $372.00 needed. (26 members have donated)
$372.00 in PBS Money ↓
Dresden Elementary is a Title I school located in Chamblee, Georgia, one of the most heavily populated and ethnically diverse communities in the DeKalb County School District. The student body currently exceeds 1,000 students from at least twenty countries!

Our focus at Dresden is to maintain an engaging student-centered environment where the children create and participate in meaningful learning during every moment of the school day. Our students have daily opportunities to develop socially, emotionally, and psychologically.

It is an honor for me to learn, teach, and lead in the Dragon Community!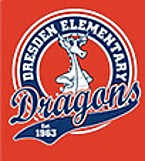 Dr. L. Moneke Fields, Principal