What our Book Club is all about...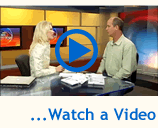 We help avid readers share their books online.
It's easy: List books you'd like to swap with other club members.
Once a book is requested, mail it to the club member.
In return, you may choose from

842,697

available books!
- You pay postage for the books you send out; the books you receive come to you postage-paid.
- Books you request are yours to keep, or swap again!
We're NOT just Paperback Books! Enjoy trading Hardbacks, Audio Books, Textbooks and more.