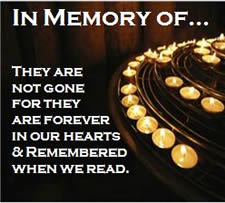 As many of you know, we recently lost two pillars of our community - Tracey Mast and Sherry Nisly.
Both Sherry (Royaltech) and Tracey (sexypineapple) contributed a great deal to the club, volunteering their time and giving generously of themselves to other members. They exemplified the spirit of the PaperBackSwap community, and they will be missed by many. Please consider honoring their memories with a donation of credits which will allow us to get new books for their respective elementary schools, where each of them first developed a lifelong love of reading.
Thank you for donating, and please keep their families in your thoughts and prayers during this difficult time.
Warm regards,
Richard and the PaperBackSwap Team