In Memory of LeAnne Grant
2000 credits have been donated.
Dear Friends and Family of LeAnne Grant (Gracious-Granny),

We are all very sad to hear about the passing of LeAnne Grant (Gracious-Granny). She was a wonderful club member and someone who always reached out to help others. She was one of PaperBackSwap's original members, having joined the club in October of 2005. To say that she was an active member here is an understatement. Many of you have received books from her over the years. We looked at her record - she mailed almost 700 books without ever having a problem swap. We know that often she gave the books she received here to others who wanted them instead of keeping them for herself - that is the type of giving person that she was.

She was also very helpful as a PaperBackSwap Tour Guide, and was selected to be Assistant Tour Guide Coordinator because of her superior ability to help others. Many new members have Gracious-Granny to thank for introducing them to the club, and for help in answering questions and providing guidance. We thank her for her dedication and commitment to making this club a better place. She will be missed deeply by so many.

Her family has asked that we set up a special page to remember her and honor her. I spoke with her daughter Brenda today, about LeAnne's lifetime love of reading. From the time she was a child, she was passionate about books.

We are now accepting donations of book credits or checks made out in her honor. The donations will be used to purchase elementary school-level books to be given in LeAnne's honor to a very rural, small school with 270 children--Shamrock Elementary School, in Shamrock, Texas. Checks can be made out to "PaperBackSwap.com" and should be noted in the memo section of the check "LeAnne Grant - Gracious Granny".

Checks can be mailed to:

PaperBackSwap.com
3651 Peachtree Parkway
Suite E390
Suwanee, Georgia 30024

Thanks in advance to all who are able to remember LeAnne with a donation.

The entire team here at PBS extends our condolences to her family and her many friends. If you would like to leave comments about LeAnne by clicking Add Comment on this page, we will share them with the family.

Richard (Club Founder) and the PaperBackSwap Team
Pictures below:


1. Mother in the middle with Dixie (sister) Jim Tom (brother)
2. Elizabeth & Josh Wedding, Gracious_Granny, Sarah, Matthew, & Brenda
3. Brenda, Mom, & Steve (Brother)
4. Down Home Shamrock Texas Mom grew up in the house. It was a ranch and the house came from Sears!

5. Brenda & Mom
6. Mom, Steve, Brenda & Rick
7. Jim Tom, Mom & Brenda
Followup Images: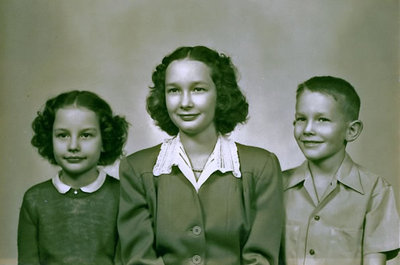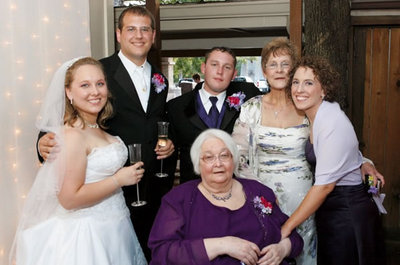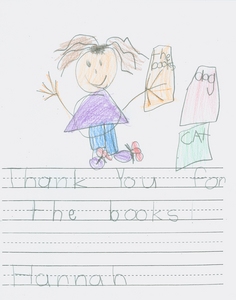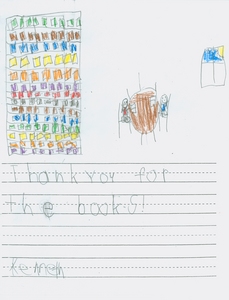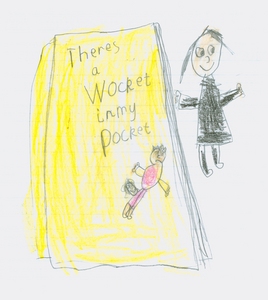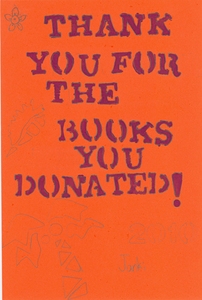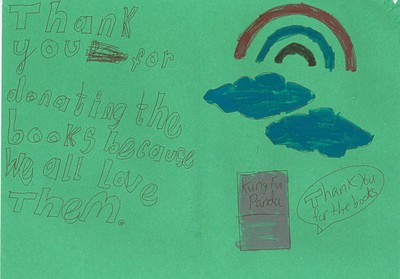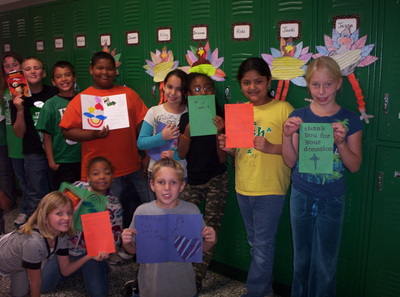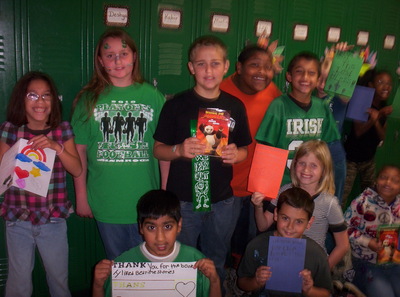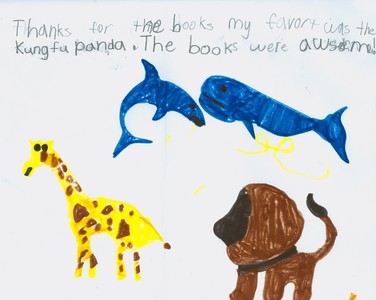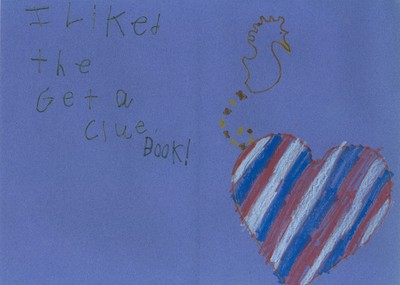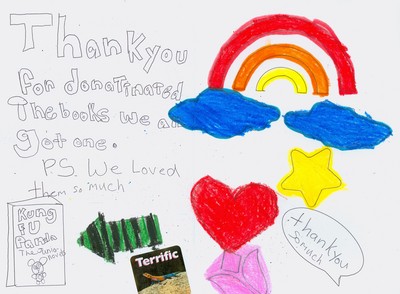 Update from the In Memory of LeAnne Grant:
Update! December 2010
(Be sure to check out the new pictures on the Gracious Granny page)
Thank you from Shamrock 4th Graders!
We appreciate your book donations!! We love to read and we have been enjoying all the books. Thank you so much! We hope you enjoy seeing the photos of the kids and their thank you notes and drawings
Jennifer Henard
4th Grade Shamrock ISD
5/17/2010
A final note of thanks....
We continue to be genuinely overwhelmed and amazed by the generous spirit and compassion of you, our PBS community. Your response to this tribute to LeAnne Grant surpassed our expectations, and we are honored to have been able to be a part of it.
The new books will be in the hands of the children of Shamrock Elementary later this month, nurturing new readers and future PBS members! We truly appreciate, and thank you, for the continued support of Paperbackswap.com's charitable donation programs.
Richard and the PBS team
5/10/2010
A thank you from the Shamrock Elementary Librarian...
I am the K-8 Librarian at Shamrock Elementary and Jr. High. I would like to extend a thank you to all the donors who so graciously donated books to our school in LeAnne Grant's memory. Wow -- so many books, that's amazing.
I do not keep a huge amount of paperbacks in the library simply due to the fact of wear and tear. Elementary and Jr. High children are very hard on books as you can imagine. However, I would be honored to put into circulation some of the books. I think it might also be of good use to allow some of the classroom teachers here to have some of the books for their classroom libraries. Additionally, our school is classified as "Title One" meaning a great percent of our students are low income. I think it might also be nice to award some or all of the students with a book that they could call their own. Thank you again for your donations!
Shanda Hall
K-8 Librarian, Shamrock Schools
4/23/2010
A Thank you from LeAnne's dear friend, Cali....
WE did it everyone!!! =D 2,000 credits for the LeAnne Memorial Fund "Books for School" program! Such a *HUGE* Thank You to everyone who donated, or just knew LeAnne and showed their support. Not only that, but Leslie and Richard deserve nothing short of a Gold Medal for getting this page up and running so fast! Not to mention providing HUGE shoulders to lean on! This was truly an amazing feat in such a short period of time! Thank You again! =) Cheers! And Happy Reading! Cali
"For beautiful eyes, look for the good in others; for beautiful lips, speak only words of kindness; and for poise, walk with the knowledge that you are never alone." - Audrey Hepburn
A note from LeAnne's Daughter, Brenda:
Special Message to PaperBack Swap & Friends

Recently my mother passed away on March 14, 2010 on a beautiful Sunday morning. You knew her as Gracious_Granny (LeAnne Grant).

My mother was a special person who always was willing to help anybody at anytime. I would like to express my appreciation to PaperBack Swap who gave my Mother a purpose in her later years. Paperback Swap saved her life because she had become home bound. She enjoyed helping people learn about the web site and helped them find the books they were looking for. She made many friends over the past 5 years.

I wish I could express my feelings about PaperBack Swap because, it was a savior to me. I always felt guilty leaving her at home while I went to work. I worked many long hours and sometime 7 days a week. However, she had made so many friends and contacts through PaperBack Swap that it kept her very busy and she was happy that she could contribute in a small way to many people. Therefore, I felt less guilty because I knew she was happy helping people.

Sometimes, she would talk about her friends at PaperBack as her family. I am glad you were her extended family. She needed you and I needed all of you!

My mother read all my life. As a result I read and my family reads. Nowadays, people don't have time to read and would rather be entertained through other media. I think there is no better entertainment than my imagnation. My Mom taught me that important lesson as a child. I can still see Mom in bed reading her books. Sometimes, she would have a stash of Hershey kisses beside her bed.

Today, as I was preparing for the funeral, I ran across a postcard that I sent to mom many years ago. It was a Winnie the Pooh post card that said: "Piglet sidled up to Pooh from behind. "Pooh," he whispered. "Yes, Piglet?" "Nothing," said Piglet, taking Pooh's paw, "I just wanted to be sure of you."" The reason this card was important to me was because on the back of the card I wrote Mom you will always be my Pooh! In the last few days of Mom's life I was Pooh. I believe that mom was Pooh for all her friends at PaperBack Swap!

I wish I could tell each and everyone of you Thank You for being kind to my mother and making her life worthwhile. A Special Thank You to Cali Muir! "If there ever comes a day when we can't be together keep me in your heart, I'll stay there forever!" Thank you, Cali, for being my mom's friend and for being a new friend for me.

Brenda Shepard

726 Encino Dr.

New Braunfels, TX 78130