Meyer Elementary - TX
We hit our Book Credits goal!
100.7%
We've raised 1763 of 1750 credits needed. (53 members have donated)
1750 Credits ↓
We hit our PBS Money goal!
100%
We've raised $263.10 of $263.00 needed. (36 members have donated)
$263.00 in PBS Money ↓
Meyer Elementary is a pre-k thru 5th grade campus, set up as following 3-pre k classes, 5 kindergarten classes, 6 first grade classes, 6 second grade classes, 5 third grade classes, 6 fourth grade classes and 5 fifth grade classes. We are a title one school that is growing fast with the new blooming neighborhoods surrounding our area.

We serve about 650 students per year, most of which are ESL students who are very eager to learn.

It would mean the absolute world to us to be able to give students a book of their own to take home, as most of our students do not have the proper materials at home to help them become strong readers.

Our students are more than deserving and make teaching so much fun. I am so lucky to be a part of Meyer Elementary and get to work with them and their families everyday. We appreciate all that you do for our future leaders.
Our actual campus was not affected by the flooding/hurricane in August. However, many of our students,their families and our surrounding area was. We have a lot of students who are now at our campus because they are displaced from their homes. Many of them are living in motels around our school because they lost their homes. They will be at our campus for probably the remainder of the year since their schools and homes are all needing to be renovated. We have added portables to help accommodate all of the incoming students we are receiving.
Jenna Hodges
Kindergarten Teacher
Meyer Elementary School
Followup Images: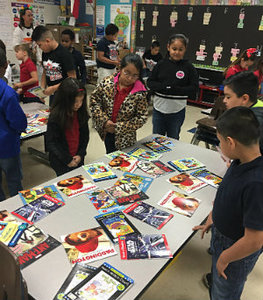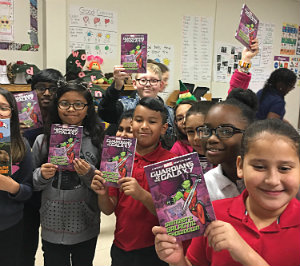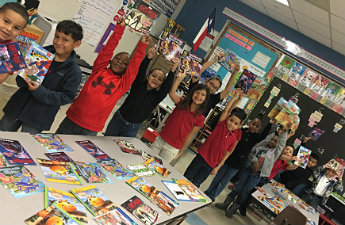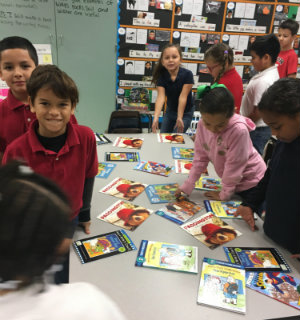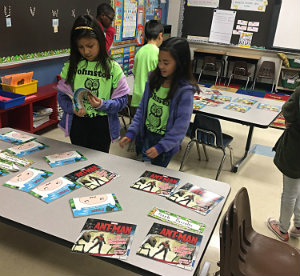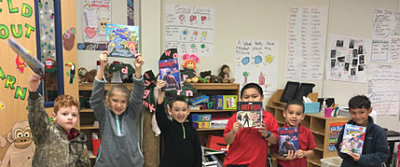 Update from the Meyer Elementary - TX:
We received the books and had some extremely excited students!!! Guardian of the Galaxy chapter books were a huge hit in the upper grades and Paddington/Monster High were a huge hit in the younger grades. From the bottom of our hearts thank you again so much. I had teary eyes all day from the excitement/thank yous from each kiddo.

Here are some pictures of our awesome students getting to choose their book. They were so beyond excited and happy. I tried to catch each grade level as they came through (pre-k through 5th) but got excited with them a few times and missed some pictures. Thank you again for everything. I hope you have a very Merry Christmas and please know how truly happy you made these kiddos. I appreciate all that you all do each and every day!
Jenna Hodges
Kindergarten Teacher
Meyer Elementary School